Tropical Adventures – Island Safari Eco-Kayak Tour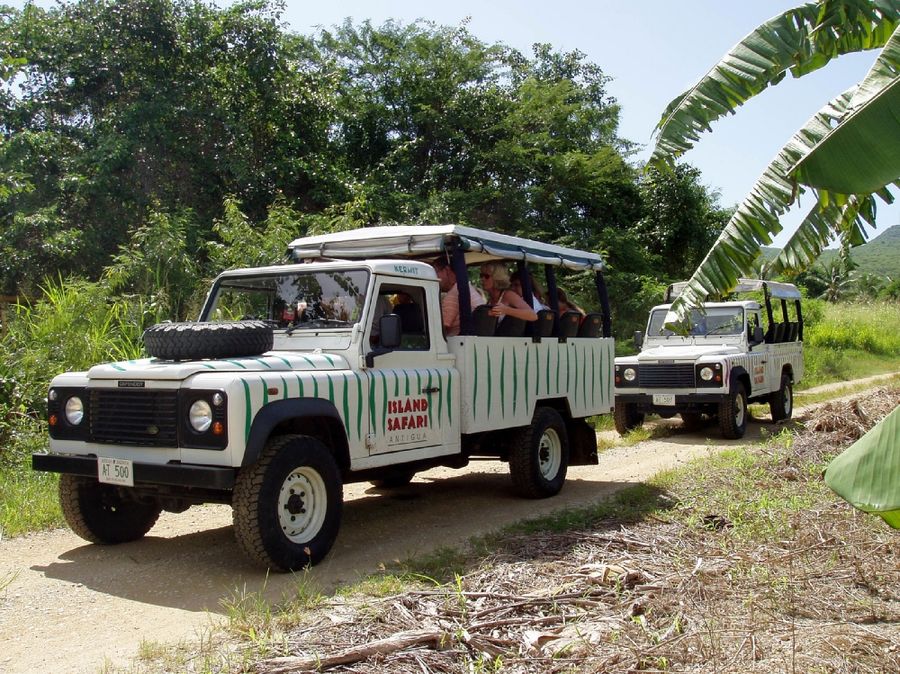 Tropical Adventures – Island Safari Eco-Kayak Tour
Overview
Climb on board a Land Rover Jeep and be set to view parts of the island that could not be seen when travelling by car or bus. View the scenic countryside and learn from the guide about the island's customs and Caribbean life.
Stop by the Humane Society where you will be able to meet the donkeys and spend some time having fun with these adorable creatures.
Historical Betty's Hope Plantation is the next stop where you will be able to relax and indulge in a delicious lunch Caribbean style.
Back to the coast line where a boat ride takes you to an off-shore island in the blue waters of North Sound. Pick up your paddles and Kayak along the mangroves as the guide briefs you on the surrounding Marine life.
Back on board the dingy, and you're taken to Bird Island where you'll snorkel or have a refreshing swim in the warm turquoise waters.
Bring with you: Comfortable clothing and shoes, swimsuits, towels and high level sunscreen. A camera is a must.
A great tour for those who want interesting activity and relaxation
Duration: 6 Hours Approximately
Activity Level: Easy – Moderate (Includes A Short Boat Ride And Kayaking)