Tropical Adventures Island Safari & Half Moon Bay Excursion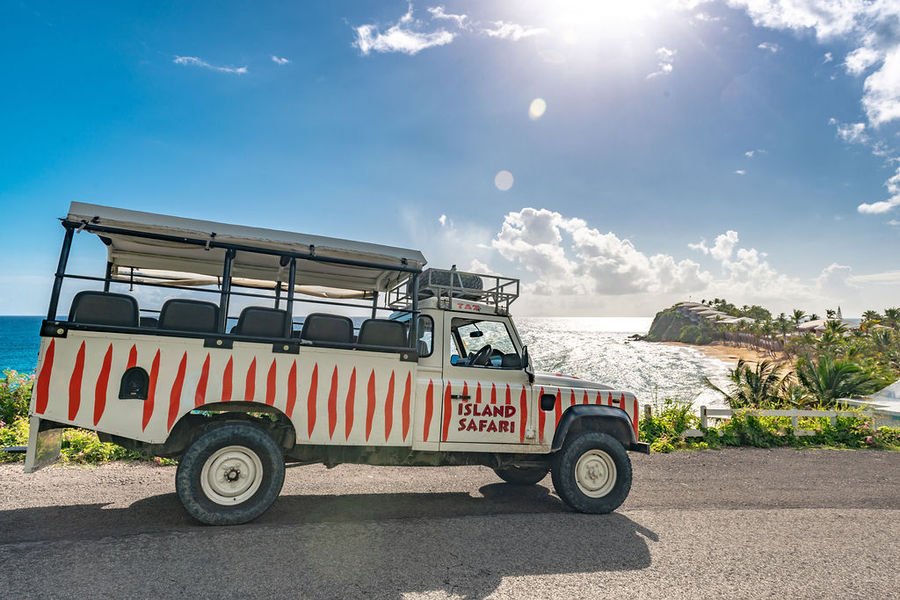 Tropical Adventures Island Safari & Half Moon Bay Excursion
Active Days
Mon, Tues, Wed, Thur, Fri
Overview
See and learn about the history and culture of beautiful Antigua on board one of our rugged Land Rover Jeeps. Visit the most stunning scenery on our island. Get some of the best photo opportunities on this shore excursion.
This fun filled day will lead you to the South-west coast, the rain forest and South-eastern side of Antigua – where you can enjoy some spectacular stops including;
Wallings Dam – a tranquil spot in the countryside. Falmouth Harbour – for an incredible view. Enjoy a tasty Caribbean lunch at the Road House Cafe in Newfield Village. We cruise past the beauty of isolated Willoughby Bay. The mystique of Half Moon Bay will grab your full attention while we stop for a refreshing swim in the calmer side of this world famous beach. Swimming and Snorkelling is optional.
A perfect tour for explorers and people who enjoy taking photographs.